How to reset your forgotten Windows 7,8,10 password
This is a step by step guide on how to reset or remove your Windows login password.  This only work for local accounts, if you login using a microsoft account you will need to buy and use Kon-Boot with a commercial License from here https://kon-boot.com/ . Kon-Boot provides instruction with the purchase.  Alternatively you can call us on 07846694124.
1. First you will need to boot from a USB memory stick with a copy of Hirens on it.  Follow this guide on how to do so  https://www.mobile-computer-repairs.co.uk/how-to-create-a-hirens-boot-cd-usb.html 
2. Press any key.
3. Wait a few minuets for Hirens to load.  Be patient.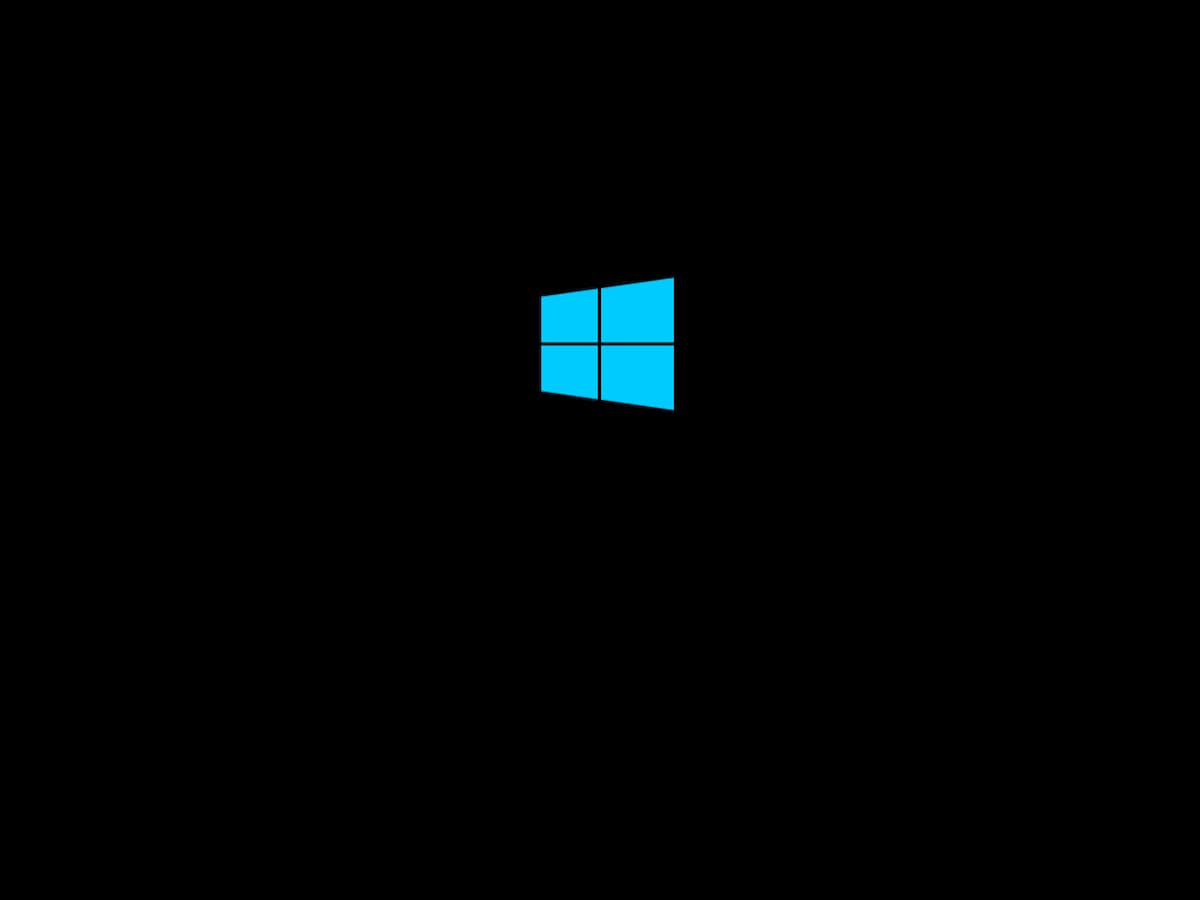 4. Click on the start menu at the lower left of the screen.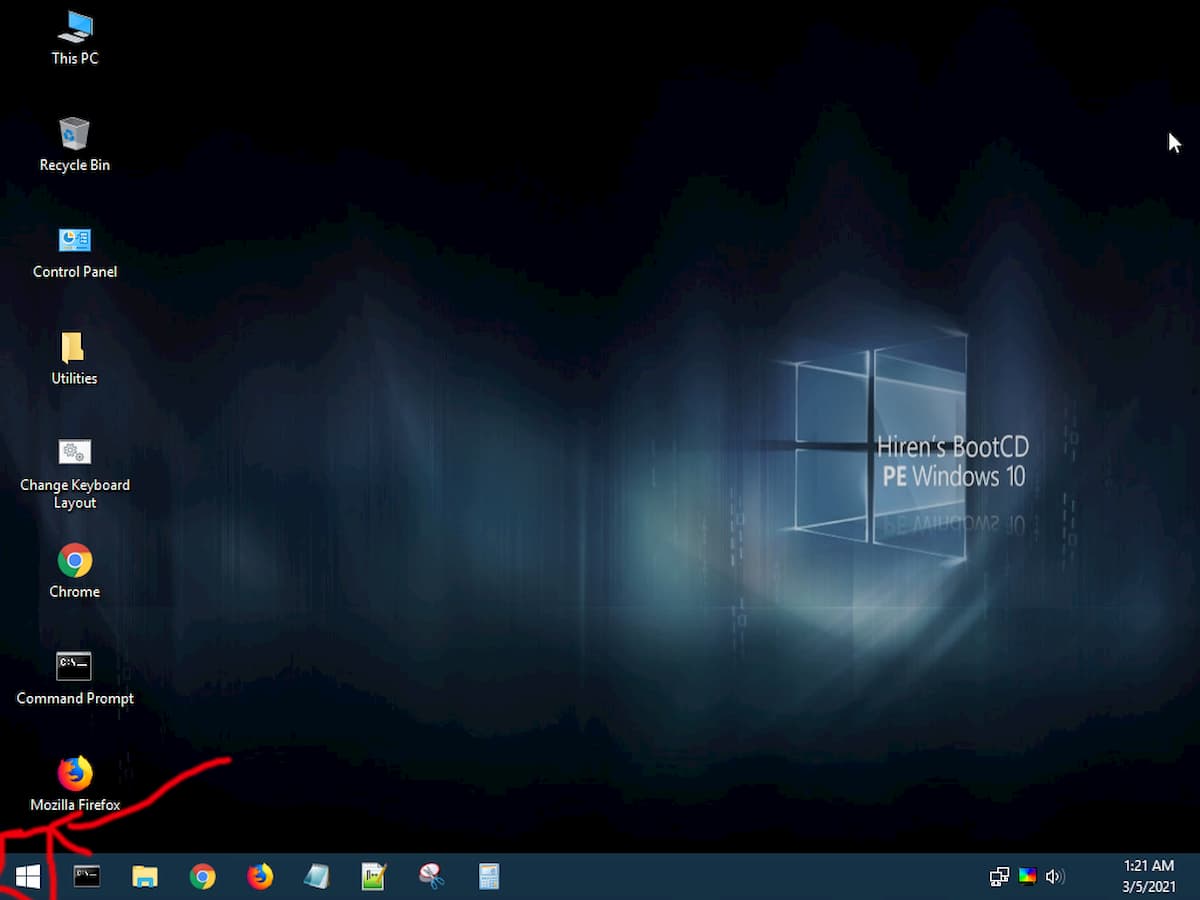 5. Click on "All Programs".
6. Click on "Security" then click on "Passwords" and then clik on "NT Password Edit".
7. Once NTPWEdit opens click on "Open".
8. Click on the user name for which you want to remove the password, then click on "Change Password".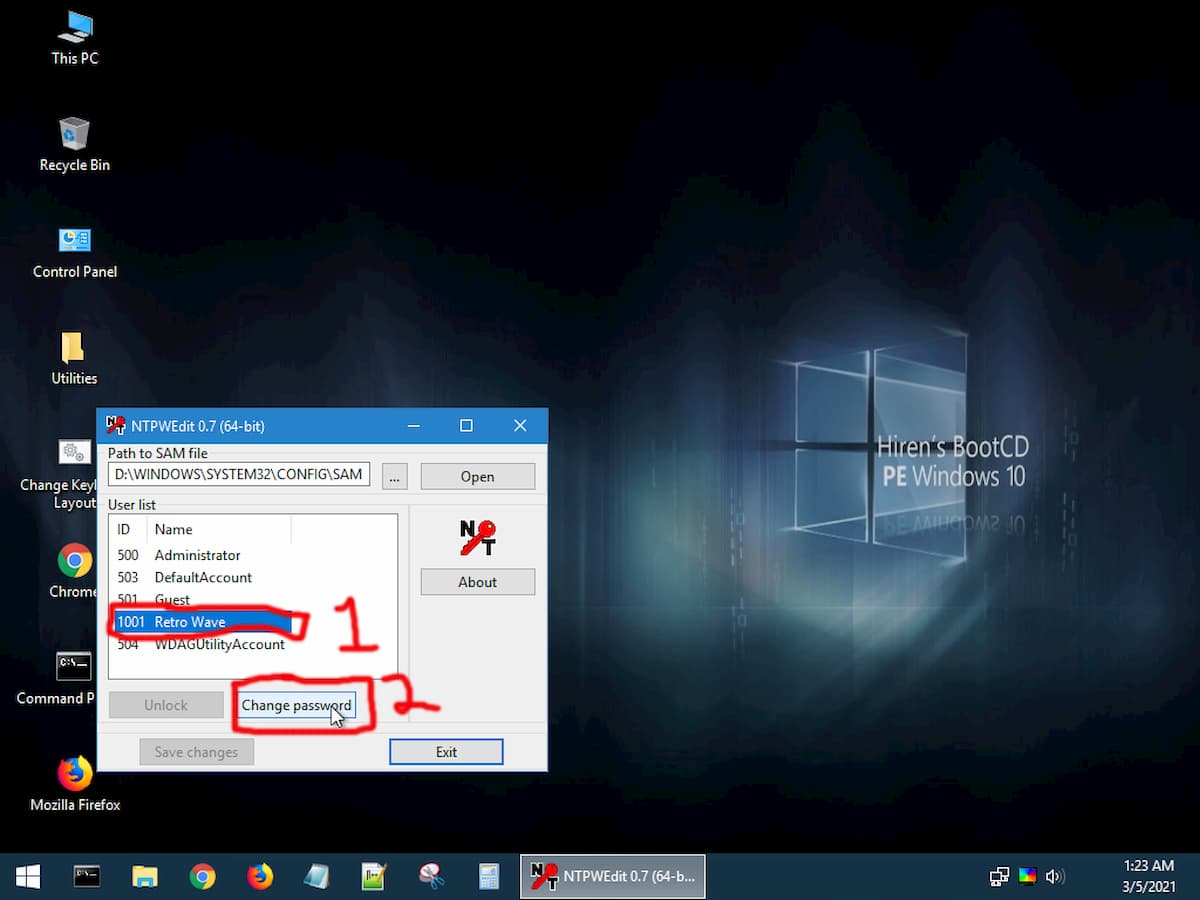 9. Cick "OK". Leave blank for no password which I recomend, you can add a password once in Windows.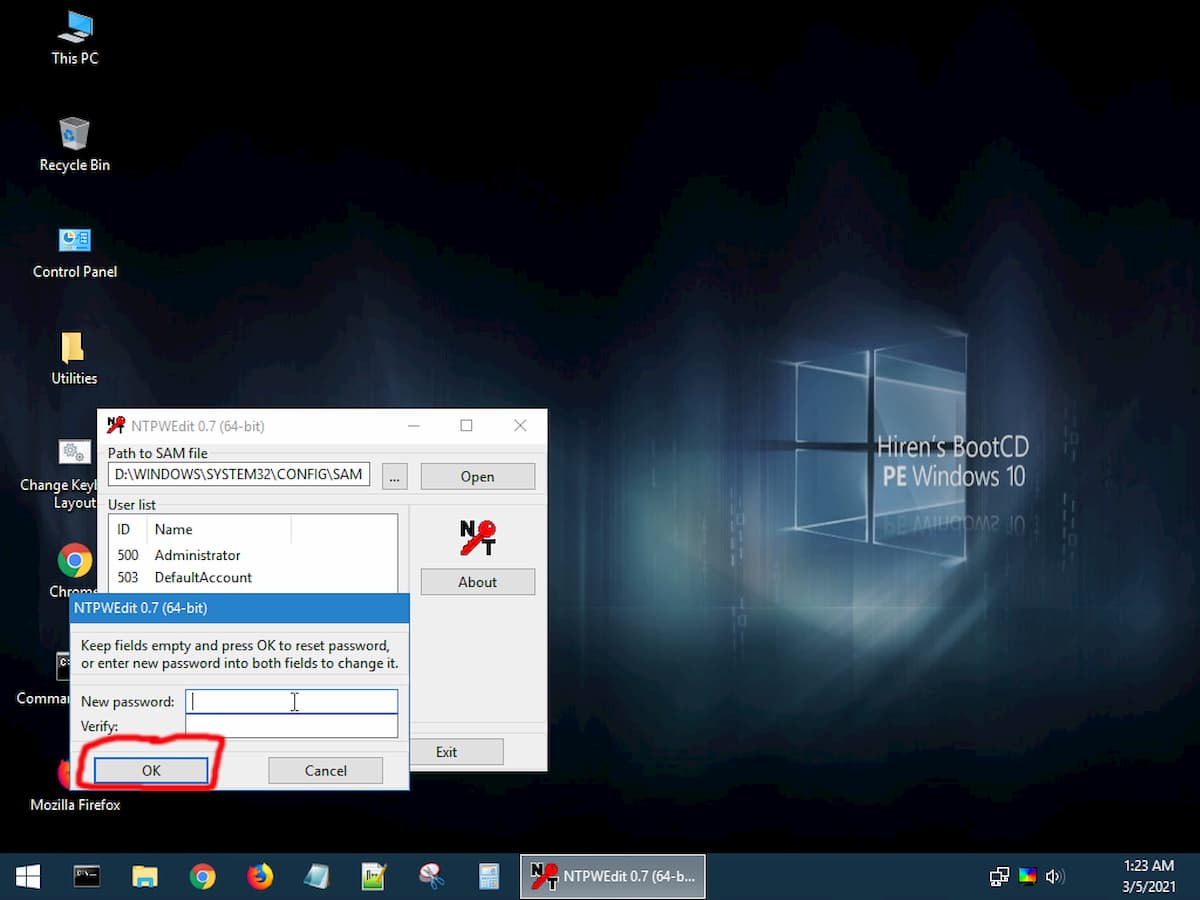 10. Click "Save Changes" then click "Exit".
11. Click on the start menu at the lower left of the screen and then click "Shut Down".
12. Remove the USB memory stick and turn on the computer.  You should now be able to gain access to the account with the forgoten password.  If a password prompt appears leave it blank and press "Eneter" on the keyboard.